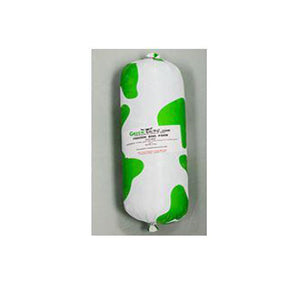 GREEN TRIPE FOR PUPPIES AND SMALL DOGS
Description
100% Green Tripe in a fine grind for puppies and small dogs.  Loaded with gastric enzymes, amino acids and other gastric juices plus a load of Lactobacillus Acidophilus (the good gut bacteria and the main ingredient of probiotics).  
The calcium/phosphorus ratio (1:1) is ideal for growing puppy bones and protein is well-balanced with fat.  Essential fatty acids - Linoleic and Linolenic acids - are present in their recommended proportions.  
The fine grind will give your puppy good jaw exercise a prepare her to graduate to the rough grind.  Available 1 lb. or 5 lb. chubs. 
Ingredients